Nursery ideas for Jordan, Taylor, Sam and Jo
How to create a gender-neutral nursery... with lots of colour
Nurseries have traditionally been clad in copious amounts of pink and blue and despite Pantone's current love affair with these two colours, there's no reason why parents, especially those of baby girls, should pink-pimp their nurseries if they can't stand the colour.
I recently had a couple of requests for nursery décor ideas from moms expecting baby girls. They all wanted something explicitly non-pink but sill feminine and stimulating for the baby. Not a problem!
Aside: If you want a totally girly baby nursery though, you may like this Ice Cream Chanel Themed Interior.
Save Baby Costs – Be On Trend
With the undeniable popularity of grey and white in current décor trends, it's not surprising that parents are searching for neutral baby room ideas. Luckily this Scandinavian inspired trend has brought on various new and even colourful unisex themes for baby rooms.
But being fashionable is not the only reason to embrace this clean décor trend in your new nursery. There's also the small matter of costs.
Every parent wants to make the space their new family will be spending a lot of time in exquisite, comfortable and perfect for baby. Very few however have the resources to cover medical costs, a myriad of baby telecommunication and transportation devices, and then still fork out the cash for a pink décor project when the next child may well be a blue one.
White and Grey Baby Rooms
Opt for a grey, unisex theme and add a few key colour objects. Choose the objects you or baby will use frequently, such as mobiles, blankets and toys. This way, when babies no. 2 to 6 come along, those pieces will be tired anyway, allowing you to replace them with fresh ones in the new seasonal or gender colour. This will not only save you a stack of money, but also give you the luxury of selecting personal items for each child's room.
Now let's just be clear on something. When I say grey and neutral,
I'm thinking this.... Not this!
What's the difference between the two images above when they are both grey and white?
Tone, Texture and Inspiration
Thank goodness for tint, tone and shade!
Grey definitely does not have to be drab. Yes, you'll be adding a splash of colour or two, but be creative when choosing your base colours. Use the large furniture and décor pieces to guide your choice in two or three different greys or off whites to create depth and interest.
For example, if you have a rug or giant floor cushion with deep grey or very light patterns, repeat that colour on a wall or large accessory. Or contrast your plain bedding or curtains against the wall while keeping them grey.
Texture is one of the best ways to add warmth and interest to a room with a monotone colour scheme. The options are endless – especially for a baby room where furry or chunky knit blankets and soft toys abound.
Finally, and my most important point – inspiration!
Having a monotone baby room doesn't mean you can't have a theme. Make it personal and choose a story, piece of art or nature element that speaks to you. Now think of ways to work it into your grey and white nursery.
Here are a couple of key colour items examples to transform a grey neutral palette.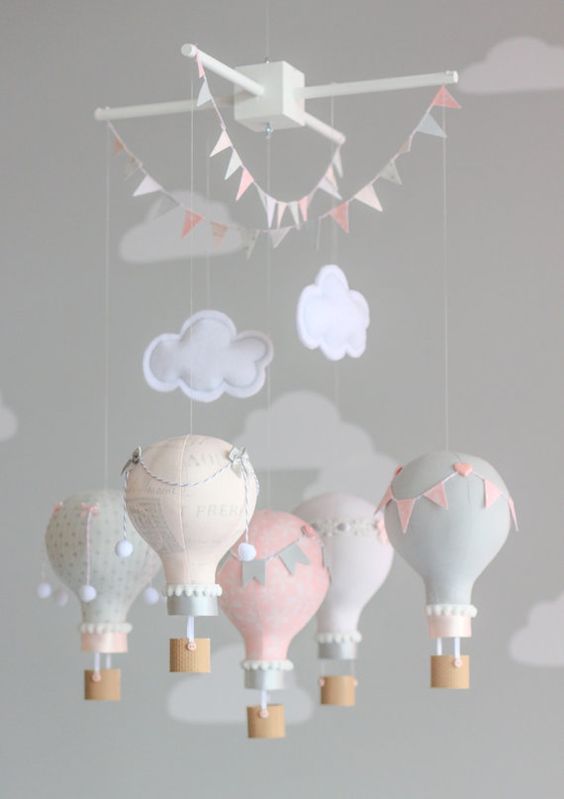 If you need help with your gender-neutral baby room or need theme inspirations, get in touch for a consultation. We offer consultations for those who just need a little advice, or full décor services for those who don't have time to shop and paint.