Outdoor Fabrics That Don't Suck. Also, what they're good for.
Outdoor Fabrics. Why you need them.
Outdoor fabrics are fabulously useful – especially for the South African lifestyle and climate. They're colour fast; sun, chlorine, abrasion and water resistant. They're anti-bacterial, mildew-resistant and machine washable. What's not to like about them, right? Mention that you want to have patio scatters made or your indoor-outdoor furniture recovered and any decorator or fabric house of reputable fibre, will make you understand that it's an oh-so-important non-negotiable to use outdoor fabrics.
That's only if you want them to last, of course.
Outdoor Fabrics. Why we hate them.
But, to be honest I have always hated them. The summery designs in orange, bright green and blue Greek keys, trellis or other geometric designs are way too loud for my taste – even for a lovely summer braai. What I hate even more, is the way they feel – I fully expect the rough, hard and almost plastic-like upholstery to stick to be wet legs when I get up. Not exactly what I would consider a luxury item, which, to me, really is what any décor should exemplify.
To my dismay, I have now seen a number of home ware stores buying outdoor scatters from the likes of Hertex, and displaying them on beds. "Because why only limit them to the outdoors?" Cringe.
No! There are plenty of gorgeous, durable fabrics in just about any design or colour you could imagine, so there's no reason, unless your children frequently cart buckets of sand and water indoors, why the scientific marvel which is outdoor fabrics, should not stay outdoors. Or at least in the indoor-outdoor space of a sunroom or covered patio.
I am not, however writing today to bemoan the increase in popularity of outdoor fabrics. The above was just a little added something in case you had any such multi-purposing ideas.
Outdoor Fabrics that DON'T suck.
I am writing to tell you about a couple of outdoor fabrics I have found that, in fact, don't suck. Some of them even feel pretty good, such as the Gary Neil Outdoor collection. The below featured fabric collections, for the most part, feature creative, SA-appropriate designs in stylish colourways.
I cannot promise you won't find those blue and yellow geometrical designs in the same collections though, so if you'd like to pair them with any of these beautiful and inspiring outdoor fabric designs in the same colourways, you now know where to find them too.
Gary Neil
Starting with the most authentic South African designs for outdoor fabric, Gary Neil Outdoor boasts ranges such as African Protea, African Safari, and Jungle. Plain Twill Stripes and the textured Savannah, beautifully compliment any of the other designs in the same colour.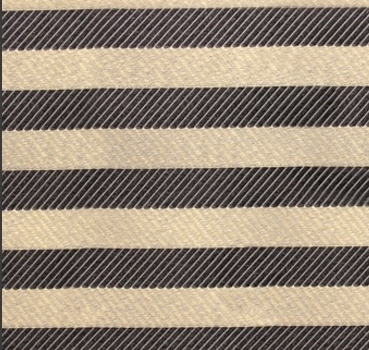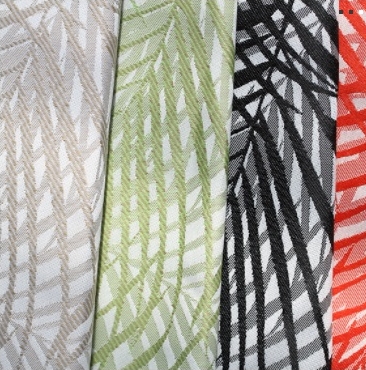 African Protea, Twill Stripe (Sand), Jungle, African Safari (Natural)
Hertex
Hertex actually has a number of really interesting and non-cheesy outdoor fabric designs, which they have paired with plains and geometrics in the below outdoor collections. I've taken the effort out of finding the pretty ones for you. You're welcome.
Of their plain outdoor fabrics I prefer Stinson to pair with your chosen designs, as it has a natural looking texture.
Do check with your decorator or Hertex showroom on the exact outdoor fabric qualities before buying them.
Jungles to Dunes. This one is a favourite due to the African nature inspired designs. They're only suitable for covered patios, which on the bright side means they obviously don't feel too bad.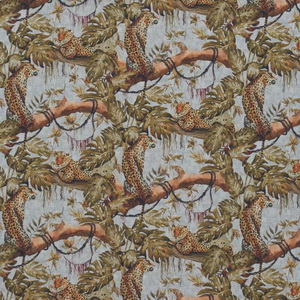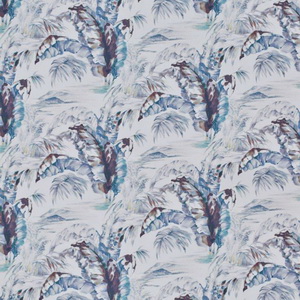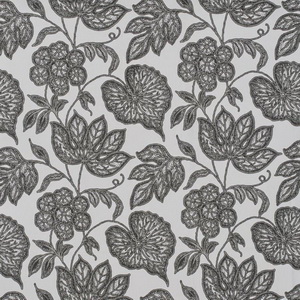 Leopard Leaf (Ash), Big Cat (Blush), Fat Cactus (Blanc), Okavango (Dusk), Shiso Graphite, Wild banana (Noir).
Endless Summer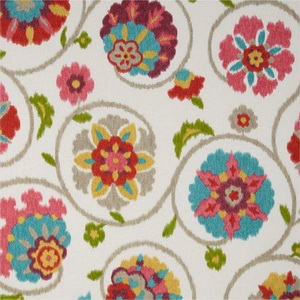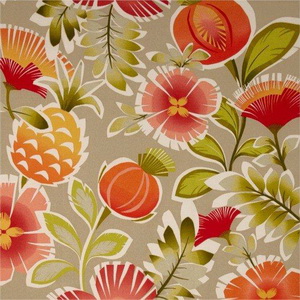 Anchor (Nordic), Soleil (Navy), Stinson (Cement), Resort (Samba), Stinson (Angela's breath) Calypso (Tangerine).
Flic en Flac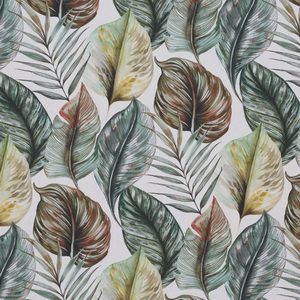 Plantation (Jungle), Stinson (Serene), Featherstone (Blush), Stinson (Icicle), La Flora (Rockpool)
Outsiders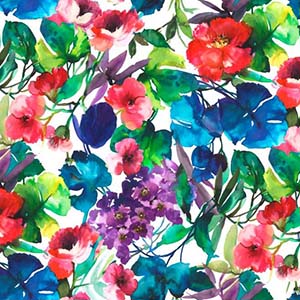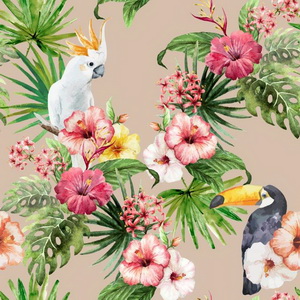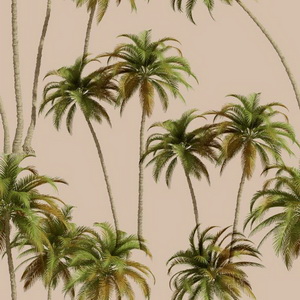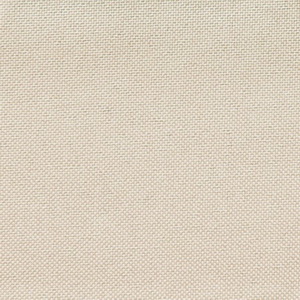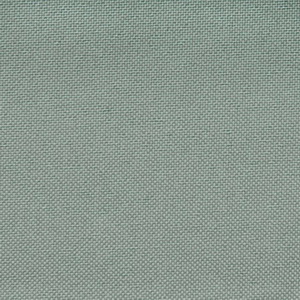 Edensvale (Bloom), Toucan (Drizzle), Grove (Sand), Stinson (Icicle) Jungle Book (Leaf), Stinson (Serene).
UG Fabrics
From the UG Fabrics Caribbean Couture Collection: Bahamas (03), Haiti (01), St Lucia (01)
What do you think of these cheerful, stylish outdoor fabric designs? Or do you perhaps prefer the trellis, stripes and keys? Let us know in the comment section below.