Themed Nursery: Around The World In 80 Days
Finally, as long promised, this is the unveiling of my own baby's room, which also doubles as a guest room. The paint for this project was generously sponsored by Prominent Paints.
After some consideration of themes such as origami, travel, animals and hot air balloons, we decided to base the nursery design on the well-known literary work by Jules Verne, Around the World in 80 Days, which contains travel, animals, adventure, and, a hot air balloon (kind of... keep reading for more on this).
So I set to work reading the book for decor ideas. I have to admit that we had some ideas of our own, and were happy to make them fit into the book by hook or by crook.
Decor elements from Around The World in 80 Days
Gentleman
The main character, Phileas Fogg, is a gentleman if ever there was one, and who wouldn't want to raise a young gentleman!?
Clock
Chapter 1 of the book describes a complicated clock by which Phileas Fogg plans his whole life - one that indicated the hours, minutes, seconds, days, months and year.
Map / Globe
This kind of goes without saying, considering the subject of the book. Our little boy's granny happend to have a beautiful globe night light that she was happy to add to the room's decor.
Carpet Bag
I've always liked carpet bags, so I was delighted to find this was Phileas and his companion's only luggage as they set off around the world. I tried finding a classic carpet bag I could use as a nappy bag, but found this classic leather nappy bag instead.
Tartan
The book mentions Phileas taking his Macintosh, to be exact (that's the coat, not the computer). Hubby loves tartan, so this was a great fit for us.
This coat is named after Charles Macintosh from Scotland. It doesn't have any tartan, surprisingly.
by Thomas Burberry of England, is basically the same thing, and well known for its lovely iconic tartan inner - a design both my husband and I are fans of.
No Hot Air Balloons
That's right folks, I was as surprised as I guess most of you are that, despite the various book covers and films sporting hot air balloons, a balloon is not one of the many means of transportation used in the original book by Jules Verne (click to buy from Takealot. You're welcome).
But, we wanted hot air balloons, so we added them.
Elephants
One means of transportation they do however use, which I was very keen to incorporate into the room as it was also part of our wedding decor, is an elephant!
Tigers
While in India, the traveling party encounter, or at least witness, a number of bears, wolves, monkeys, snakes and most importantly to me, tigers!
Mountains
These of course are everywhere and needed no justification.
Stars
Much as is the case with the mountains, I didn't really need any justification to add them to my room design, as the party often travelled by night and therefore would have seen many stars.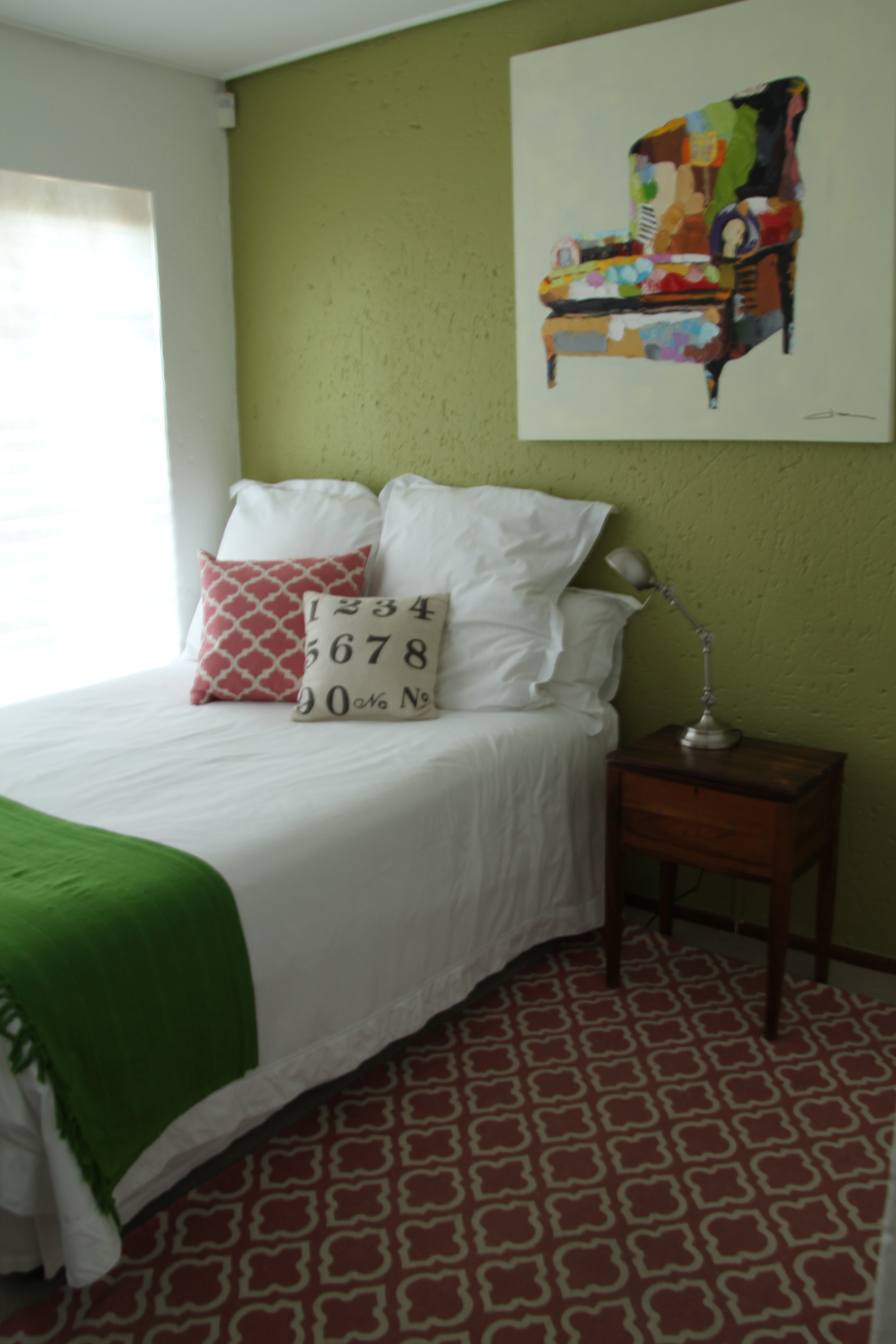 This used to be a mossy green and vintage pink guest room inspired by Charles Dickens' Great Expectations.
This gives you an idea of what the antique wash stand top looked like before it got converted into a change table.
The wash stand without its heavy marble and antique tiled top.
This tired, brown sleeper couch got a new slipcover and moved to the nursery where it serves as a feeding chair, afternoon nap space and guest bed.
We did some floor planning, deliberated over the colours, the addition of a sleeper couch, and finally went to buy the paint from Prominent Paints Randburg where we were assisted by a man truly dedicated to getting us the colours we wanted - even if it meant staying an hour after the store had closed on a long weekend!
After Images: Our boy's travel themed nursery
This is the finished product - have a look if you can spot the different theme elements in the room and let me know in the comments section or via social media.
I have also included a list of some of the items if you'd like to copy them, or have us make them for you.